Les Concierges  is the first truly responsive site we built. The site changes its layout if you view it from a desktop, tablet or mobile. Built on the wordpress platform, it's nothing short of a full fledged corporate site. You can view it live here.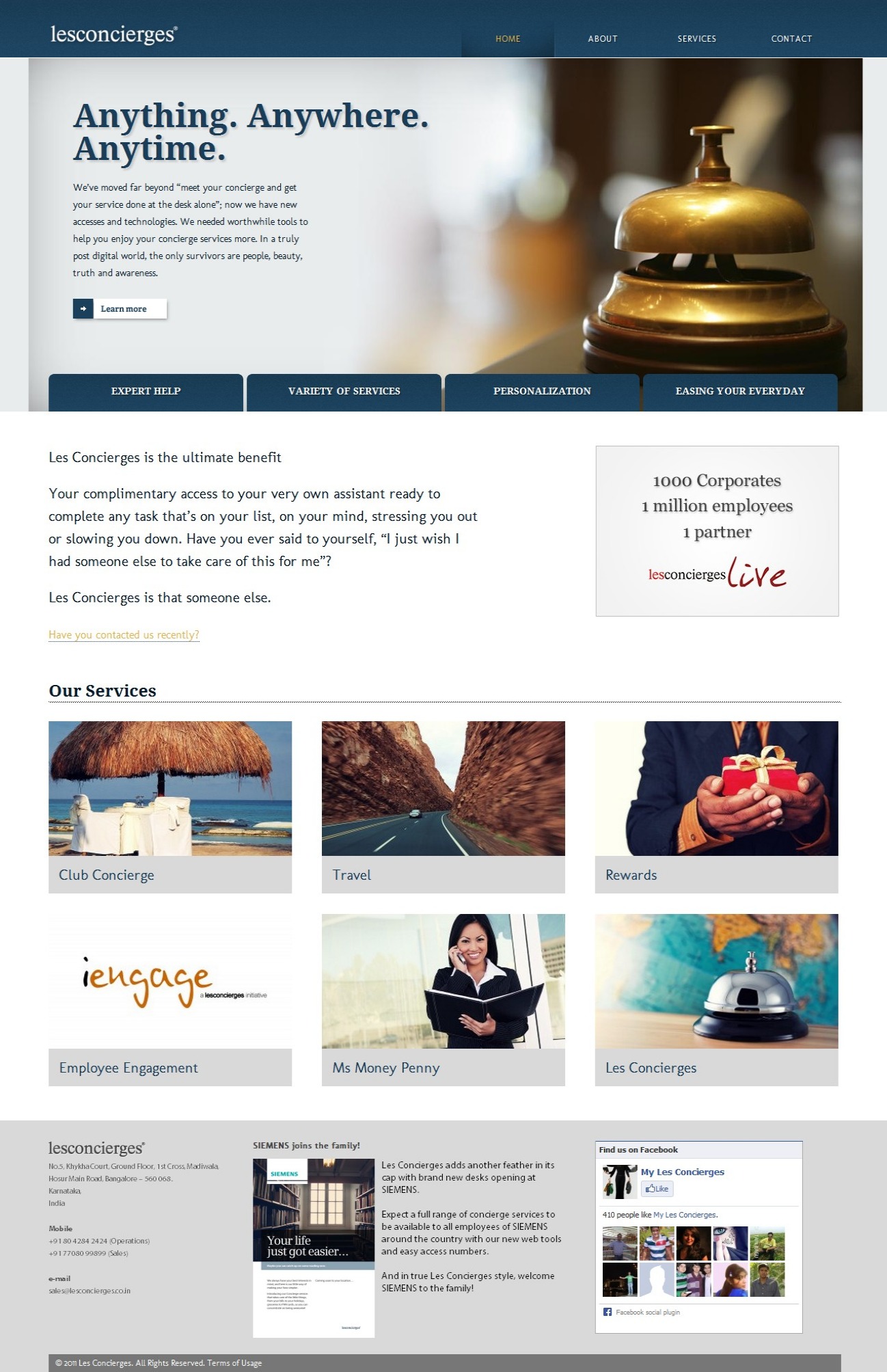 Les Concierges is also a site that uses wordpress's little known features to a huge extent. Clean and minimalist in design, making it responsive wasn't too difficult.
Designed impeccably by Ashim D'Silva of The Random Lines, it taught us one universal rule in design. Its always going to be tough, to make things simple.