Med Transitt
, is among the many companies that are promoting medical tourism. The latest rage in the medical sector, they were looking for a revamp of their old website. And being close friends with the head of the company, we decided to give it a shot.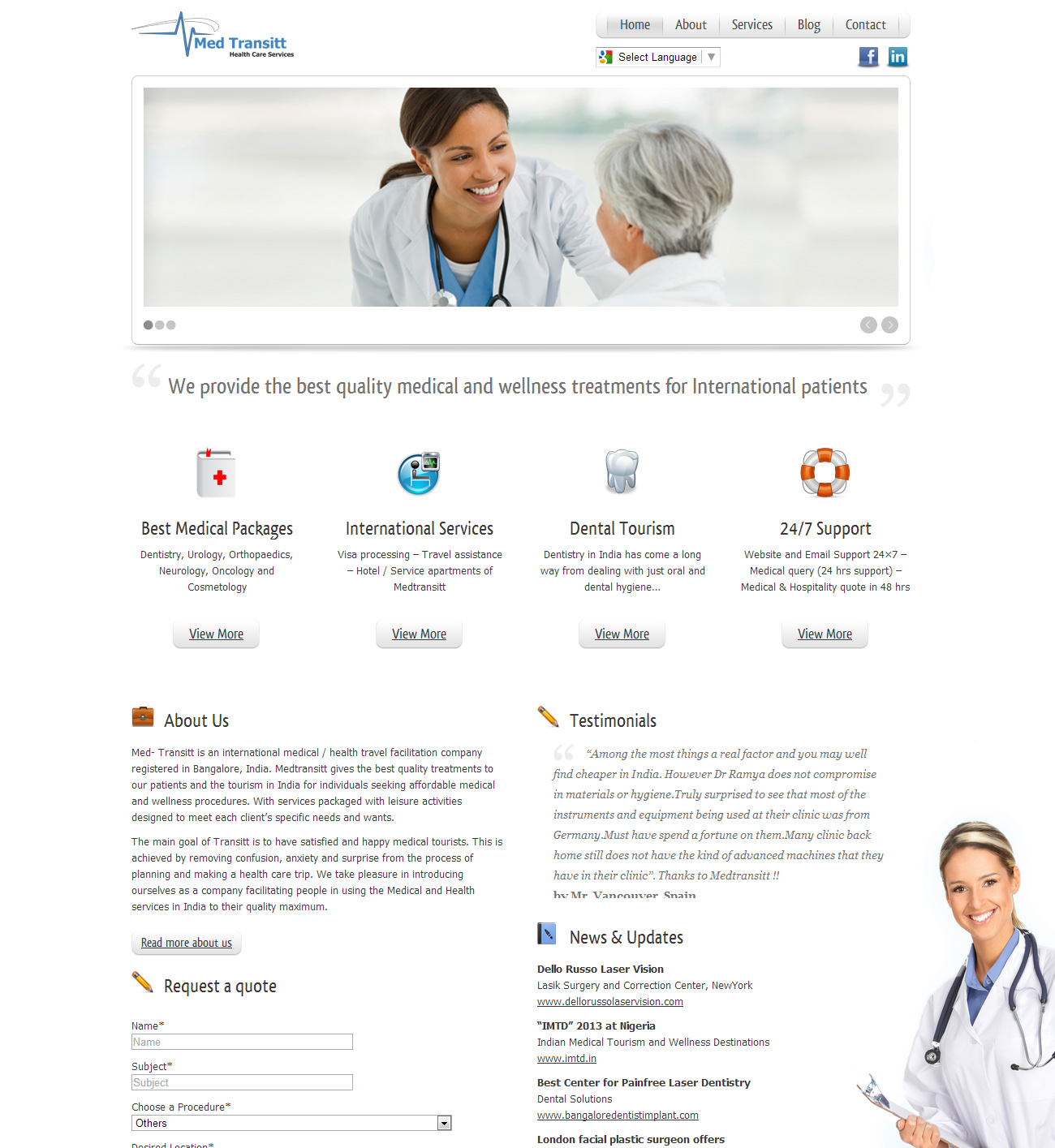 Not our best work, but we accomplished a lot on a shoe string budget and 1 weeks time.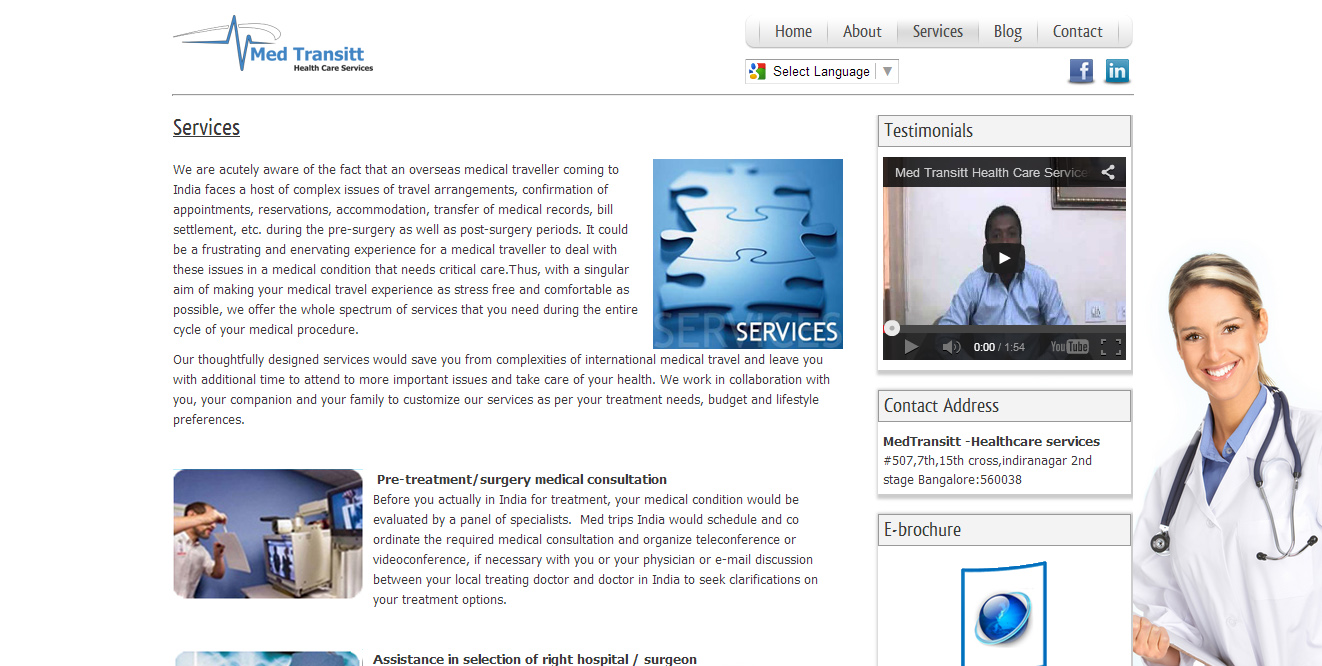 Med transitt provides quite a few medical packages, international services and 24/7 customer support. Based out of Bangalore,  they provide the best quality treatments to patients, and tourism in India for individuals seeking affordable medical and wellness procedures.
The website is built on WordPress. Can't give out the version for security reasons. But the basic one with not too many frills does the job.
We love how WordPress has evolved from a blogging platform, to a CMS where we can customize websites for pretty much any use. It also enables the client from easily updating the content from their end. Without us having to be constantly in the middle, it reduces overheads significantly.