Pebble the Jungle Lounge is one of Bangalore's most popular nightclubs, known for its eclectic musical tastes and brilliantly crafted natural ambience. Located in the event hub of the city, Palace grounds, Pebbles is a favourite jaunt for a lot of cultural activities also. One of crazy sites we've worked with every night, for days on end, shredding our brain molecules.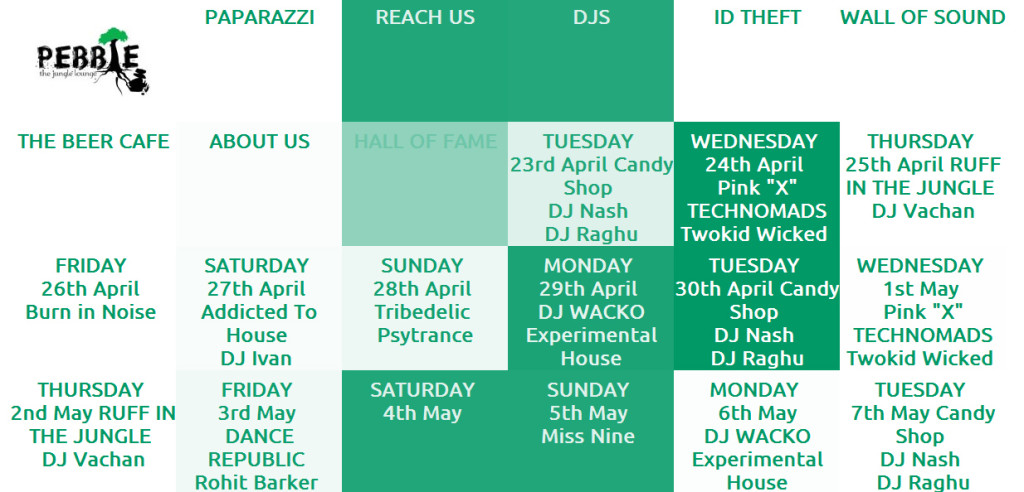 While the site design is slightly raw and minimalistic, that's what the jungle lounge intends. The site also changes color randomly for every visit. With transitions and effects and what not, this is one site I think that pushed me to my coding limits.
While not on any CMS, Pebbles' site has been coded such that one has to simply upload text files in a sequence, to update the content. Some simple jQuery and ajax magic. Rope in some php, and you one hell of a website that lean, green, mean, animated and heavy on the browser.
View it on your mobile at your own risk.