Sunday cartoons
Do you miss the days where we'd be glued to the TV on a sunday, watching our favourite sunday cartoons? Asking our parents for 2 more minutes as we would awe at our super heroes? This is a tiny attempt at re-kindling those memories

The idea for the video came from Ansul, the owner of ASDA, a dance academy for kids. The kids in the shoot are all his students. This was for a film to be aired at their show, Happy feet which was organised in the Oxford college, on the 1st of September.
Shot over 2 hours, this happens to be one of the fastest videos we've ever done. Shot at the Sobha Lake view clubhouse in HSR Layout, Bangalore. The editing another day or so. Got to work on some vintage effects for the first time.
We've used a fairly common practice of stop-motion in the making of this video. A technique of using a series of images as video. With due respect, while video itself is a series of images, in stop-motion though, there is a bigger time gap between images, and a much slower frame rate.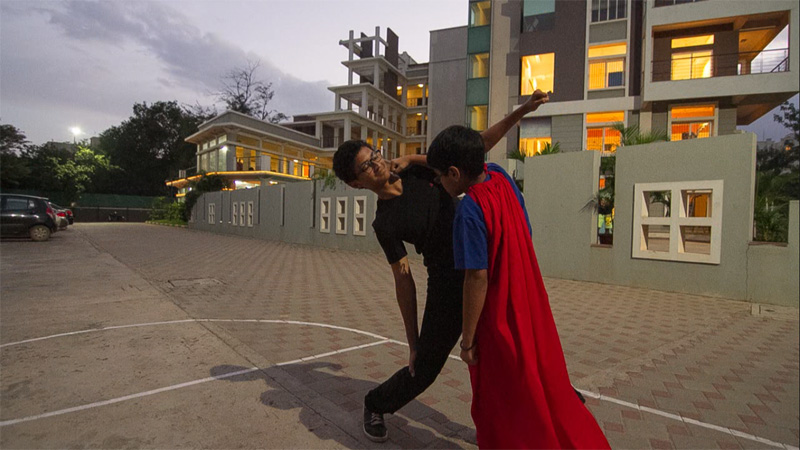 Getting this shot was the toughest, especially with night falling quite quickly around.